VA Takes Pride in Serving LGBT Veterans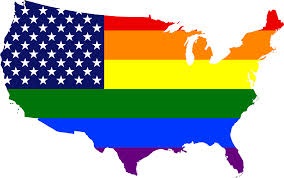 LGBT Veterans face increased health risks and unique challenges in accessing quality healthcare. The VA strives to be a national leader in the provision of health care to LGBT Veterans and assure that care is provided in a sensitive, safe environment at VA health facilities nationwide.
VHA's commitment to LGBT Veterans includes:
- Promoting a welcoming health and work environment that is inclusive of LGBT Veterans and employees.
- Providing information, guidance and education to VHA providers about LGBT health issues.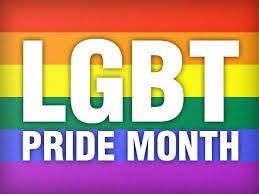 June is LGBT Pride Month — Promotional Resources Now Available !
VA is full of pride this month as we continue to support lesbian, gay, bisexual, and transgender (LGBT) Veterans. We work tirelessly to ensure that all Veterans, including LGBT Vets, are treated with the respect and care they deserve. New this year, a series of fact sheets for lesbian and bisexual women, gay and bisexual men, transgender women, and transgender men are available for download. These fact sheets communicate to Veterans important information about their unique health risks and relevant services offered by VA. If you are a Veteran, download these fact sheets below.
VA staff, please print all four fact sheets in color and display them in common areas of your facility, including waiting rooms, break and conference rooms, reception areas, and/or cafeterias.
Lesbian, Gay, Bisexual and Transgender Program
In 2012, the Office of Patient Care Services created the LGBT Program (10P4Y). Dr. Michael Kauth and Dr. Jillian Shipherd co-direct the LGBT Program, which provides policy recommendations, provider-education programs, and clinical services to support personalized, pro-active, patient-driven healthcare for LGBT Veterans. For more information about the LGBT Program, email LGBTProgram@va.gov.
Current program activities include the following:
VA Partners:
* By clicking on these links, you will leave the Department of Veterans Affairs Web site. VA does not endorse and is not responsible for the content of the linked Web site.